It has been an amazing holiday season and closing of year two of my little business. What a joy it has been to share my love of capturing moments with all of you this year. Christmas is such a special time, and I love being the one to help take your Christmas cards to the next level. Thank you to all who shared their holiday cards with me! I can't tell you how excited I get when I see what you've done with the photos I take of your beautiful families. Here's a little taste of my Christmas Mini Sessions which are always held towards the end of November and early December.
Every new year brings changes, as it should. And I want to share with you the changes going on with me and Captured by Jenilee. First, I'm expecting my first babe in early March, and with that will bring some changes in my business as my time will be more valuable than ever before. I will be taking time off until June, and scheduling only 2-3 sessions per week, so it is very important to book me in advance if you want to have your photos taken at a specific time or season. It is never too early to book a session!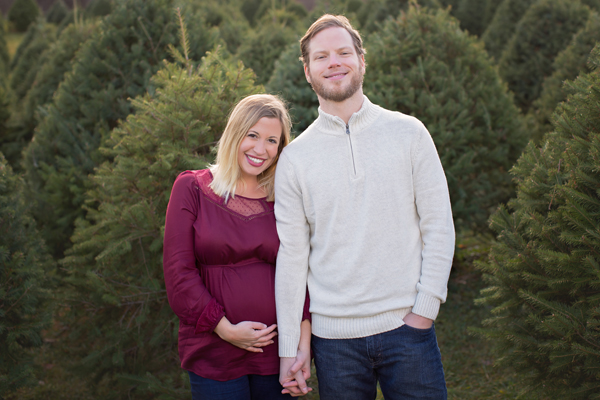 My pricing has been updated for the 2017 season. Guys, I can't put into words how much I appreciate you hiring me while I was learning the ropes, trusting me to take your photos, and giving me so much positive feedback as a beginner. Now it is time for my pricing to reflect my experience and equipment updates. Please take a look at my pricing page for more information. With the price changes comes longer session times and more photos for you 🙂 SENIORS, your price has stayed the same.
What I offer has slightly changed. When I was first getting started as a photographer, I never turned down a session. I wanted to try everything so that I could determine which sessions I really enjoyed, and see what I was most skilled at. That being said, I am only taking on families of up to six people. I am no longer doing sessions with children only with the exception of Mini Sessions that I host. I don't have a studio or the props to take on those adorable milestone sessions, but birthdays can be reflected in family sessions as long as clients bring their own props.
Mini Session pricing is still $50, but are only available when I post that I am hosting them (My Fall and Christmas Tree Farm Minis will stay as is).
All sessions will take place during golden hour with the exception of Lifestyle Sessions and Mini Sessions.
Thank you all in advance for understanding that as a photographer and businesswoman, I must evolve. I look forward to seeing you all beginning in June!