Happy New Year, everyone! I'm officially back to blogging after a busy Christmas season. And I am super excited to give you an idea of what an extended family session looks like! I truly feel it is something you MUST add to your to-do list if you can get your whole family together.
I shot this group the day after Christmas. Not the most ideal weather, wet and gloomy. But the ladies spiced things up by adding scarves to their outfits, and Nana Rose is seriously a ray of sunshine all by herself.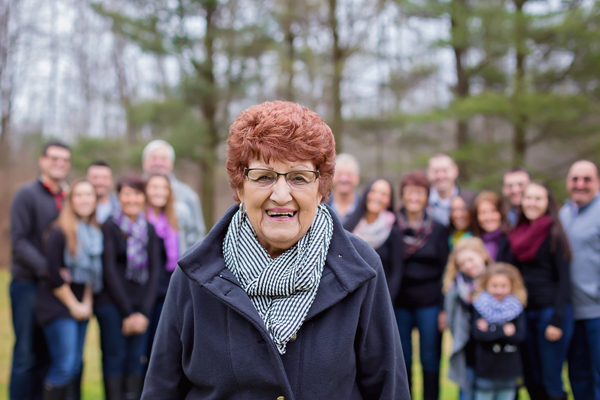 For extended family sessions, especially ones this large, I only shoot a few full group shots (they received 3) because it's not easy to pose 18 people, especially when it's wet out. For smaller groups, you may get a little more variety. After the whole group photos are out of the way, I move on to the different variations that the whole family still needs to be present for.
THEN. Each small family gets their own mini session. And you're done! I know the idea of extended family sessions sounds stressful. But ask this family. It was painless. I am super organized and everything flows nicely if you let me do my thing.
EVERY family gets their own CD with ALL of the photos. These are most, but not all of the photos this family received. I tend to only blog my favorites. When you're ready to book your extended family session, contact me!